I met a sweet-natured and talented artist while visiting Half Moon Bay on the south-east coast of Antigua this week.
Andre (Alex) Thomas is a gifted muralist and wood carver.
I had wandered up from the beach after an afternoon of swimming and watching some amazing surf crashing on rocks and reefs, with spray shooting up six metres or more.
I bought a cold drink at a locally run beachside cafe called Smiling Harry's and noticed a mural of the bay covering most of the walls in the open-fronted restaurant.
It was a beautiful and colourful work of art and as I was commenting on it, in walked Alex, the creator of the piece.
I complimented him on the mural and noticed he was carrying a wood carving of an egret, one of the birds commonly seen about the island.
It was a very detailed carving that was commissioned by a client and you could tell he was proud of the work.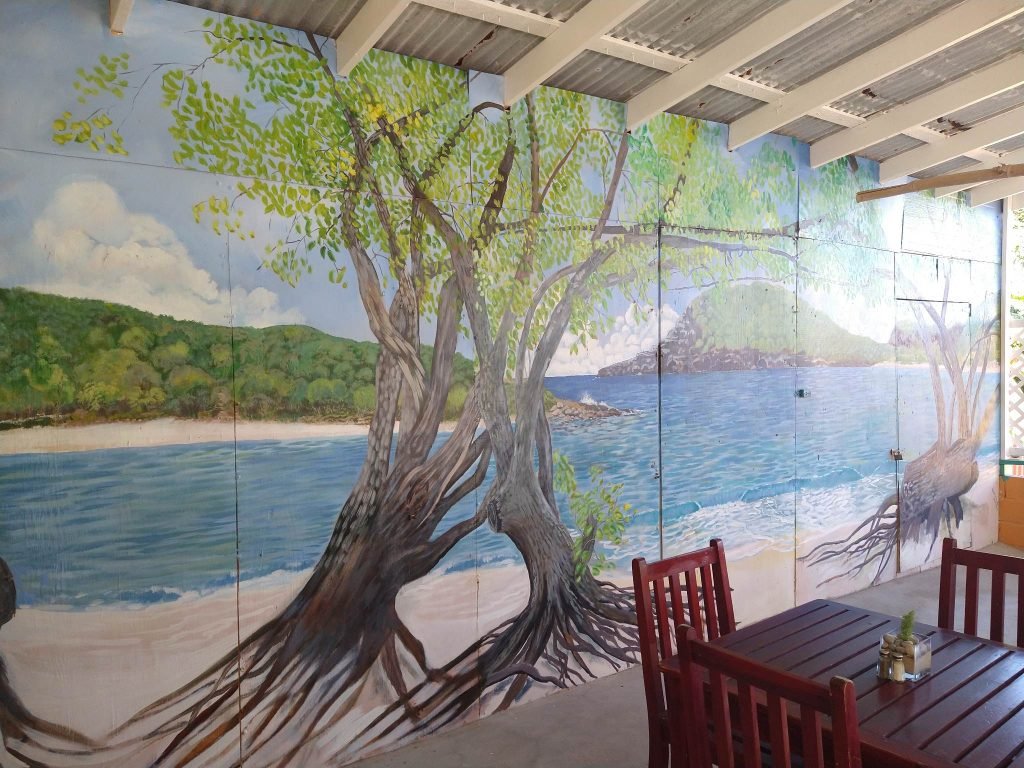 Alex hasn't had much formal training in art. "It's always been something I've done. It's inside me," he said.
I wished him great success and will be looking for more of his work.
Teckla, the woman running the restaurant, joined the conversation and proved the world can really be a small place.
As it turns out, Teckla attended St. Francis Xavier University in Antigonish, N.S.
She travelled there to participate in a program on climate change and community development at St. F.X.'s Coady Institute.
She liked Nova Scotia, even the winter weather. "I don't like it too hot," she said.
Coincidentally, my landlord is an alumni of a Toronto university and has fond memories of visiting Halifax and attending a football game at Acadia University.
These connections are cementing my desire to have more winter stays in Antigua and Barbuda.